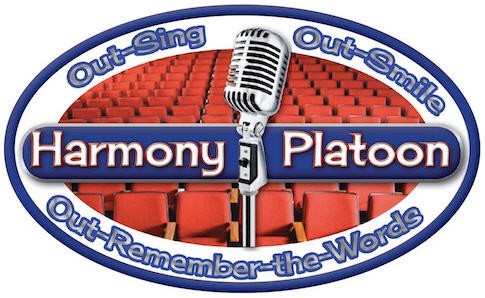 Alberta Harmony Platoon
Event date:
Mar 12 2016 -

1:00pm

to

4:30pm
Welcome! We look forward to seeing you, and perhaps singing with you in a quartet. (Quartets are established by 'luck of the draw', so if we don't get into a formal quartet, maybe we can sing one or more of the songs informally.)
Two of the songs selected were used for last year's Alberta Harmony Platoon, so many of you already know them.  For greater choice and diversity, this year an additional 4 songs were added, one selected by each Alberta Chapter, so one or more of them may already be in your personal repertoire.  Several of this year's selections are included in the new Polecat II book.  Information on how to access learning tracks for the six songs is provided on this web site. Just give us your name, contact info, and voice part, and you'll soon be preparing for an afternoon of good harmony and great fun.
The Set-up
At 1 pm Saturday, we'll do a short run-through of song while the luck-of-the-draw is made to form the Round One Quartets.  You will be given some rehearsal time, then platoon singing will begin about 1: 40 pm.
For 'round one', you will be assigned a song at the same time the draw is announced.  For the second and third 'rounds', you will not know which of the six songs you will sing until you step up to sing in the contest.  For all rounds, you'll not know the order of appearance.  After each quartet has sung for the group, all names go back into the mix.
The Caution
COME PREPARED ON ALL SIX SONGS. The men you'll be singing with have done what it takes to be prepared. They expect, and deserve, no less.
The Background
In past platoons, about a third of those who participate are competing in their first quartet contests ever!  The Harmony Platoon (HP) experience has led to formation of quartets who go on to compete in their first Division and District quartet contest.  In some locations, the event attracts accomplished veterans, "Harmony Brigaders", and guys who've sung other genres of music.
The Questions
General inquiries are handled by Murray Young 403.604.7788; technical and web site matters by Jeff Billo 403.970.3451.
If you're an Alberta Barbershopper, to register for the Alberta Harmony Platoon, click here