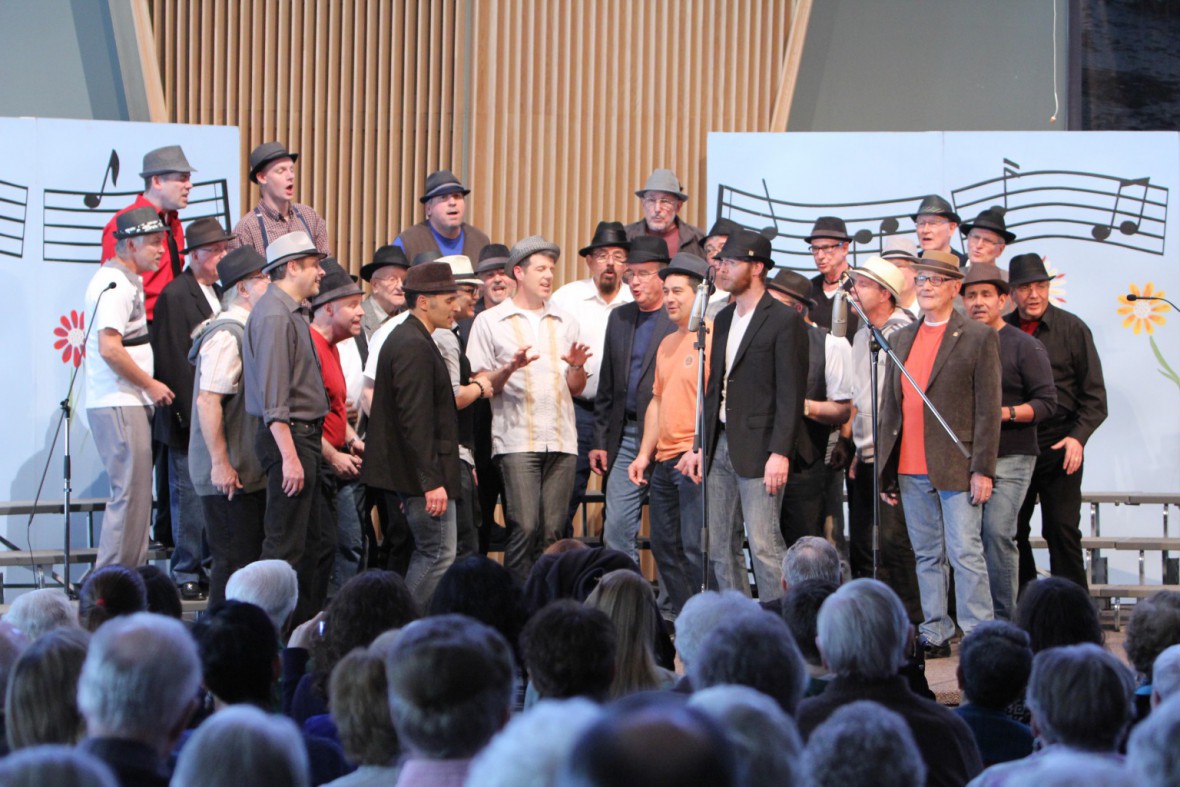 2015 Spring Show - Real Men Sing
March 7th was a great day! It started at 10 am with a 90 minute session hosted by viaVoice and included Western Hospitality Singes, babershoppers from other chapters and singers from Lord Beaverbrook High School.
There where two performances, matinee and evening, followed by an Afterglow.
Much thanks to all the chapter quartets, viaVoice and the kids from Lord Beaverbrook