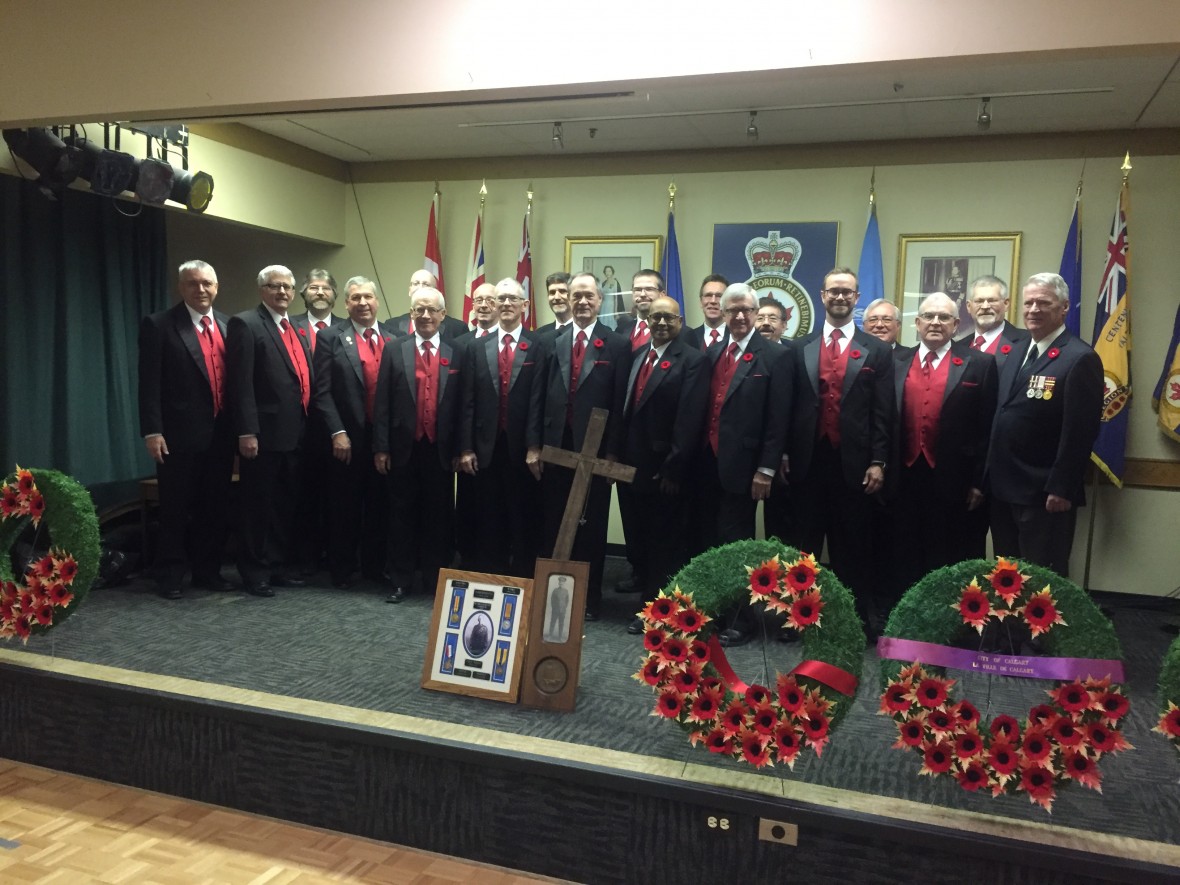 Vimy Ridge 100th Anniversary Commemoration at Centennial Legion
Members of Western Hospitality Singers attended the 100th anniversary Vimy Ridge commemoration at the Royal Canadian Legion Centennial Branch Sunday April 9th.
They performed the anthems O Canada and God Save The Queen, plus other chorus repertoire.
The Canadiana medley and The Maple Leaf Forever were particularly appreciated by the audience, many of whom were singing along.
In turn, our WHS guys sang along with Legion members on Pack Up Your Troubles and It's A Long Way to Tipperary!