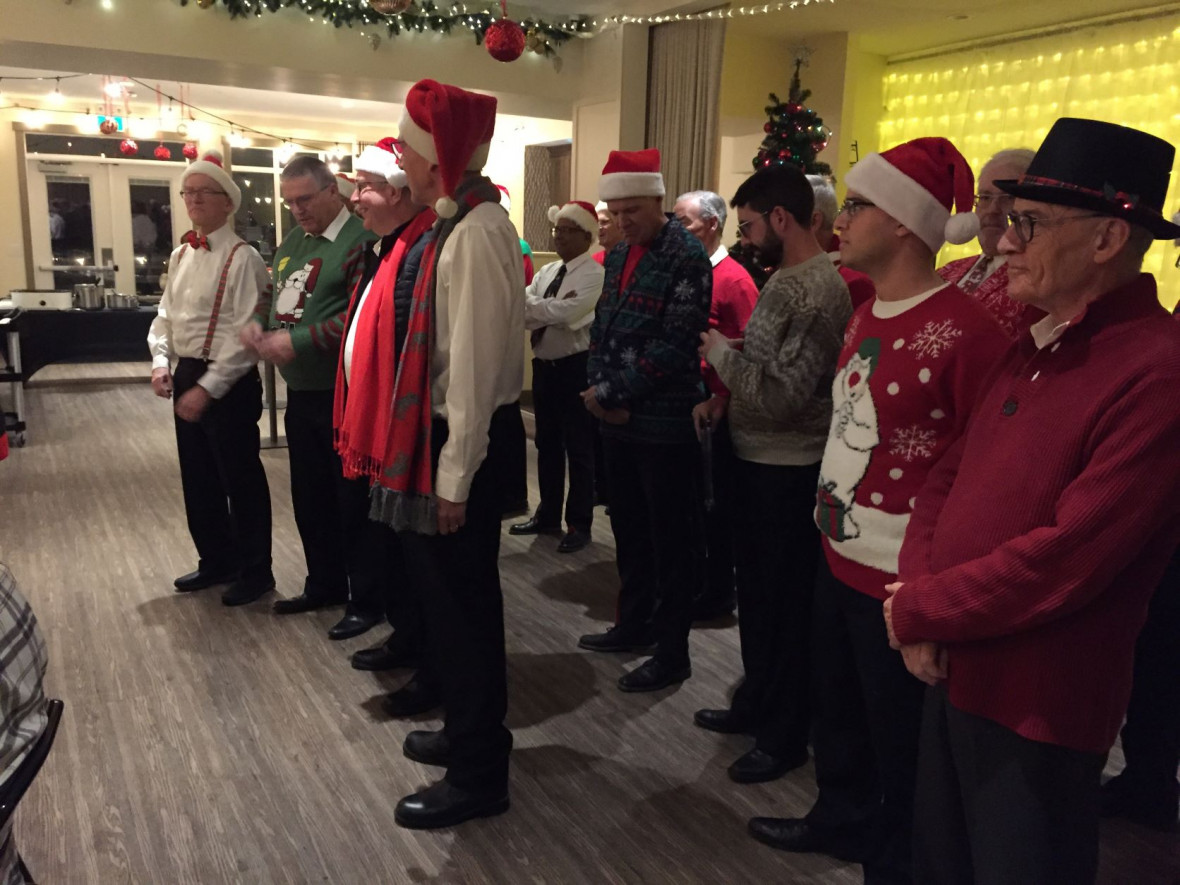 VLQ (Very Large Quartet)
When selected members of Western Hospitality Singers perform for a function, we call it a Very Large Quartet or VLQ.
VLQ's consisting of from 8 to 15 singers from WHS have performed annually at Christmas at Calgary hospices.
Other appearances have included at the Food Bank, for volunteer appreciation luncheons, and a for events like the Tourette's run.
Give us a call if you need some upbeat entertainment for your worthy function.