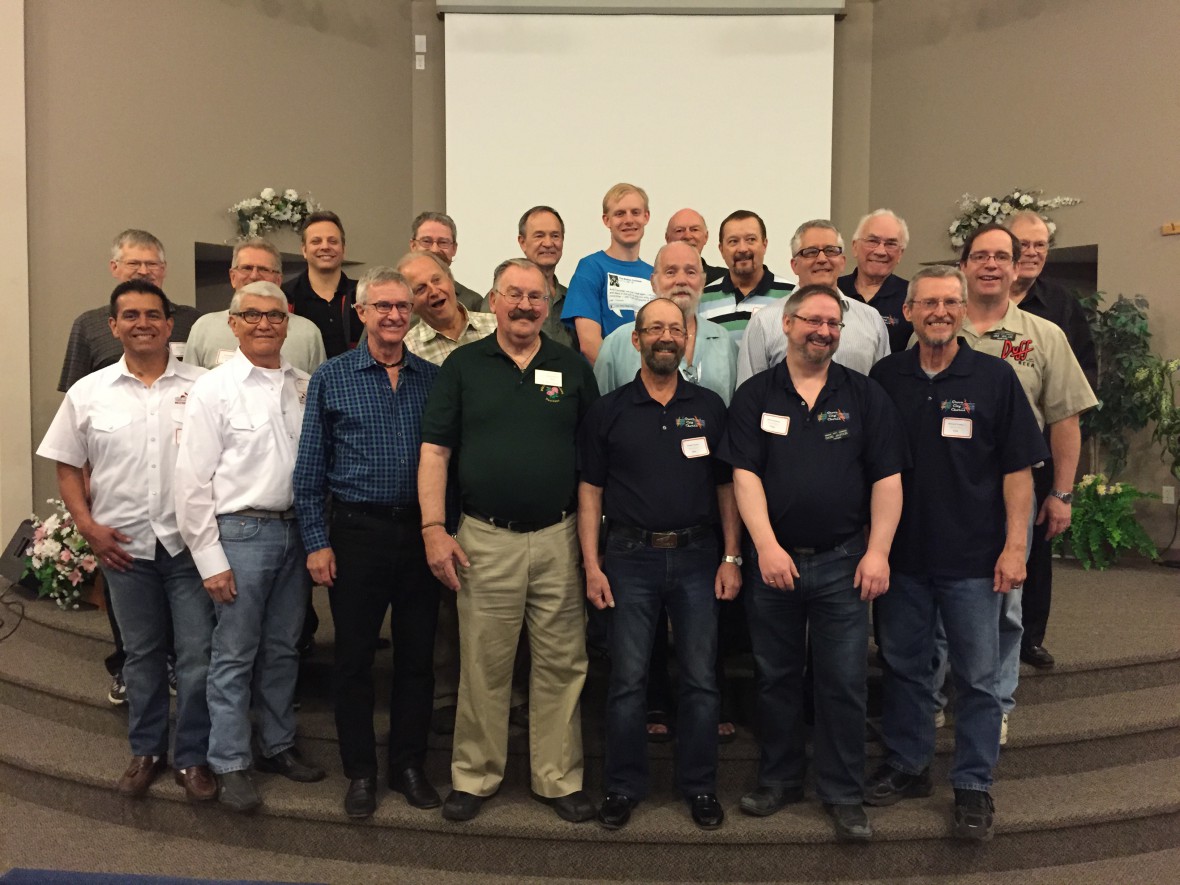 Alberta Harmony Platoon 2015 in Red Deer
Alberta Harmony Platoon 2015, sponsored by Western Hospitality Singers, was held in Red Deer at Wild Rose Harmonizers' rehearsal venue, the Church of Christ in Davenport on May 2nd.  Twenty-one singers from four Alberta choruses attended, singing one song drawn from four prepared songs in luck of draw quartets, for three rounds.
What a super time the 21 of us had!  Many thanks to all of the out of town participants who invested their Saturday afternoon to be there, and also to our Red Deer hosts who secured a great venue and guided us to a nice dining spot for supper.
It was impressive to note how well prepared we all were, and with what good humour the relatively few departures from the official words, notes, and timings were tolerated.
Thanks to all the novices for their enthusiam and thanks to all the seasoned quartet veterans who shared their insights and support.
Here's a short video of part of the closing song in chorus:
https://www.dropbox.com/s/lqaepvr24o5f9y3/IMG_0088.MOV?dl=0