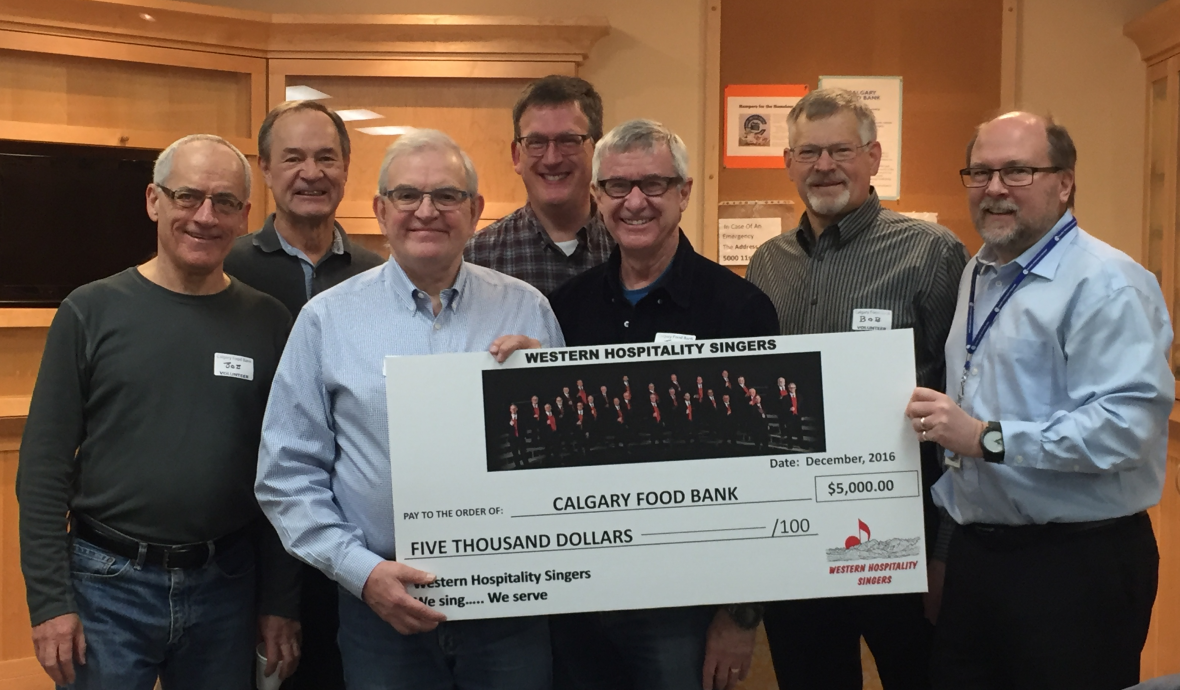 Food Bank Benefits Big From WHS Christmas Show
On Wednesday, January 11th, members of WHS again visited the Calgary Food Bank as volunteer workers.
This time they had a little something extra to contribute, in addition to their labour.
On behalf of Western Hospitality Singers, the volunteers presented a donation to assist the Food bank in its worthy efforts.  
A cheque representing the $ 5,000.00 net proceeds of our Christmas shows was given to Food Bank CEO James Mc Ara. 
First there's work - then it's not unusual for singing to break out.