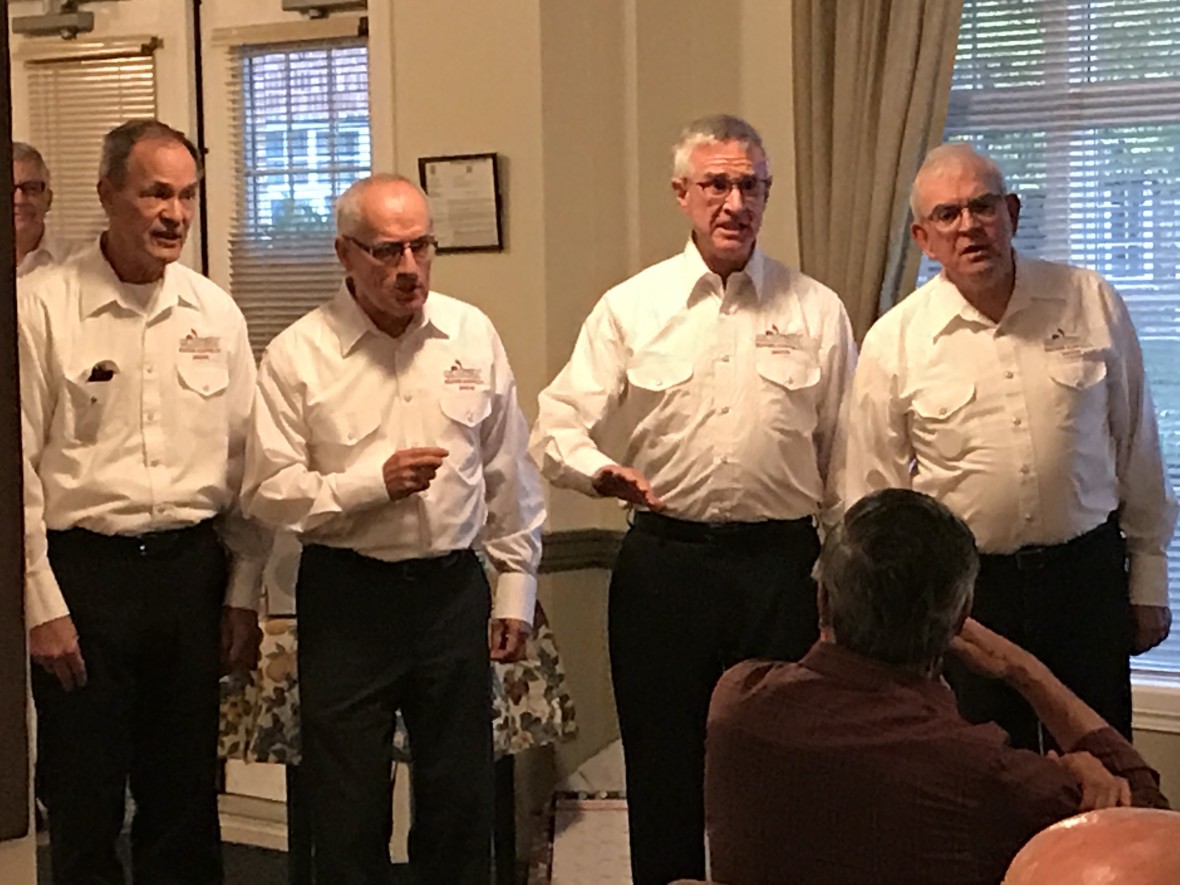 3 WHS Quartets Sing at Sundance on the Green
On September 20th, three Western Hospitality Singers quartets performed at seniors' residence Sundance on the Green. 
Blend The Rules, High Gear, and What You Get performed for an appreciative audience.
Terry Ridley, of the Sundance on the Green Residents Association commented:
"Thanks for the show. The feedback was very positive today so it was enjoyed by all. Look forward to your Christmas concert."