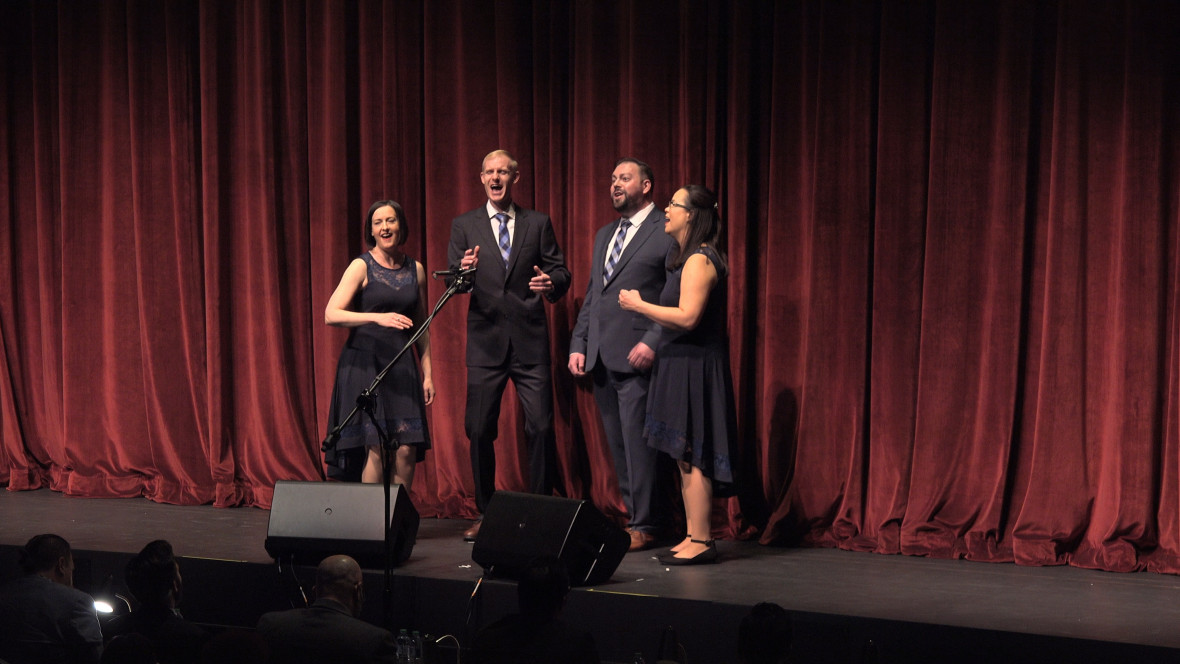 Alloy Places 8th in Contest Debut
Competing against a strong field of quartets from across the Pacific Northwest and Western Canada, Alloy finished 8th in their contest debut at the recent EVG District Quartet Contest with an overall score of 73.7.
Their appearance in the top 10 marks the first time in decades that an Alberta-based quartet has advanced to the 2nd round of this contest. They are excited with their result (and scores) and are looking forward to improve upon them in 2023!
The quartet is forever thankful for the support of our choruses (Acappella Road, Rhythm of the Rockies, and Lions Gate Chorus) and the Calgary Barbershop Community. Alloy is proud to represent you all!