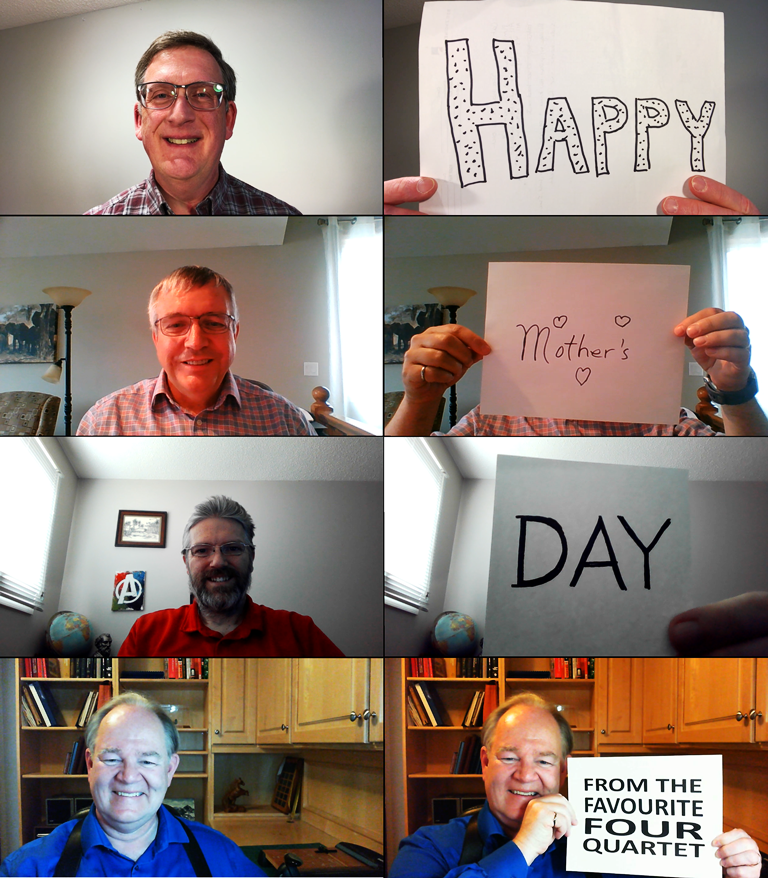 Happy Mother's Day from The Favourite Four
Mothers walk through the valley of the shadow of death to bring us into the world.  We would not be  without them.
Thank you blessed mothers.
Even during the social distancing required to stem the tide of COVID-19, The Favourite Four quartet wishes all our mothers and your mothers a great day.  We commemerate the sacrifice and goodness of mothers with a short video.
https://www.youtube.com/watch?v=Zux_WSwFZwg
Happy Mother's Day.